5 Winter styling tips to get you through the cooler months
Texture
Texture is a wondrous thing. It helps make a room feel good by being present in any number of ways. Natural fibres such as wool, felt, linen and materials such as raw timber can help us feel cosy without us even knowing- the perfect winter styling tool. As we're seeking comfort in the cooler months, reach for these materials, whether it's found in a rug, cushion, throw or object for instant warmth. Wool is also a natural insulator, so maybe new carpet is on the cards!
Classic Deco in "Lemon BeeBrush"
Layer
The materials in your home all say different things and add something to the overall look and feel of the interior. Wool says: natural, luxury and warmth, for example. The way these materials are layered is also important- particularly in winter. Take the opportunity to layer the sofa with a throw rug and maybe even some new cushions. It keeps you warm and cosy while also looking inviting. Surfaces can also be layered. Winter generally means more time and home so your surroundings should feel great! Surfaces such as coffee tables, bookshelves and bedside tables are perfect places to layer candles, flowers, shells, books and anything else interesting to you. As we spend more time at home, memories of travel, family and friends are important. This might be a photo, a travel memento or a book. Use large books or trays to create a layered effect and if in doubt, always group things in three (the perfect styling solution!).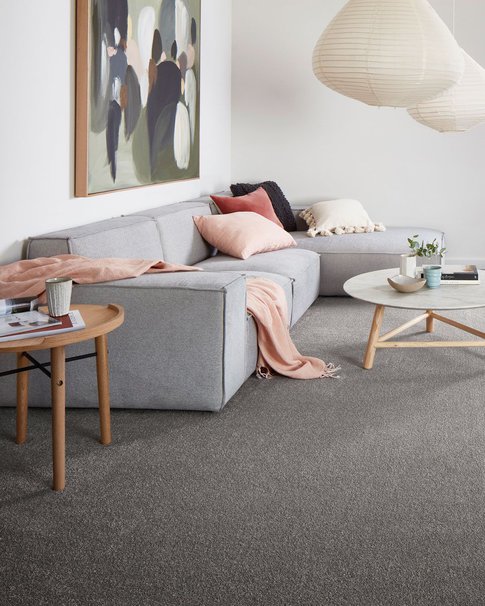 Real, practical warmth
Ok, let's get real. A cold home is unpleasant and often expensive to keep warm. Pop a rug in living spaces or bedrooms if you have hard floors. Ensure there are no drafts and use a draft stopper if need be. Check your windows are covered well so you're not losing any unnecessary heat. Lucky there are beautiful ways to dress windows and so many wonderful rugs to choose from. Read more about how to choose the best window treatments here .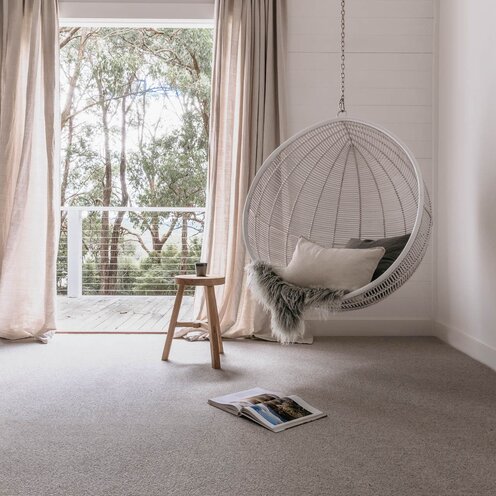 Antique Archways in "Warratah"
Style with nature
Just because it's winter doesn't mean we shouldn't' get outside into nature. And by nature, we mean just outside! Go for walks on the beach, in a park or even wander your local neighbourhood. Pick up shells, banksias or whatever else captures your attention and bring them home to layer in bowls, shelves or anywhere else that needs some love. Seasonal fruit like brown pears and lemons are also perfect accessories (and tasty too!). If all else fails, treat yourself to a bunch of flowers to brighten your day.
Sommerset Cottage in "Creamy Cocoa"
Hygge
Those Danes know how to make their homes nice and cosy all through the year, but it's particularly appealing in their cold winters that the concept of "hygee" comes into play. Take some trips from the happiness masters and bring candles, baking, books and natural textures into your home for instant hygge. Of course, hygge is so much more than woolly socks, it's a way to create contentedness and coziness and appreciating the simple things in life. But all of us can take a few hints from our happy friends to make winter that little bit more comfortable.
Native Elegance in "Kakadu Plum"
Get Social with us!
Facebook: Flooring Xtra Australia
Instagram: @flooringxtra_au