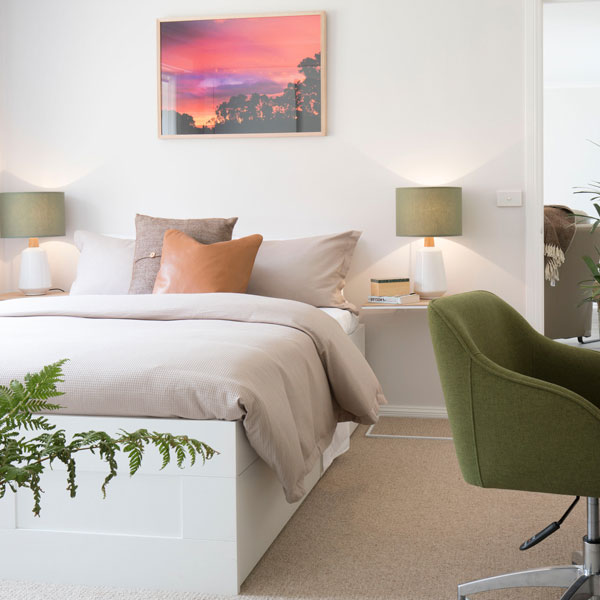 Buying Blind- Episode 4-6 Recap
Three episodes in and we're completely hooked on Buying Blind! Here's our take on the next three episodes, all of which feature our products in the renovations.
Episode Four
We're intrigued to meet Melbourne couple Dallas and Jenny. With the family home sold to accommodate Poppy John (Dallas' Father) who is moving to live with them from the farm, the impossible task to find them a home sees a deadline looming. Buyers advocate Rich Harvey sets out to find a family home for the couple, their two children and Poppy John. They request to stay in the Langwarrin (a South Eastern suburb) area close to the kids' school. They also prioritise a space for Poppy John to feel he has room for himself and lastly- Jenny's preferred "Scandi, coastal, boho style" which from the beginning, Interior Designer Shaynna Blaze finds difficult to interpret.
But, of course with some hurdles along the way, they will get there in the end. Shaynna somehow manages to meet all expectations, blending all the styles that they loved but in a way which is both timeless and perfect for family life. Our beautiful floors featured throughout the home, and although they were controversially opposing to Jenny's preferred style, they work seamlessly into the interior. The Aqua Life boards in Narvik Oak are an excellent choice for a busy family home!
Episode Five
The next episode finds a family who has been saving and searching for a home in the expensive Sydney's Eastern Suburbs. Melissa and Andrew have been on the hunt for a home for their family for three years, which is a telling indication that they may have to compromise. Not budging on location, which has an average house price millions over their budget, Rich, Shaynna and Marshal have their work cut out for them. After no luck in the hunt, they agree to broaden their suburb search.
The Northen Beaches suburb of Forestville comes through with an excellent option, a family home in a quiet cul de sack. While the parents are not convinced of the process, Melissa and Andrew nervously wait to see what the team comes up with. Shaynna went out on a limb, selecting bright and patterned wallpaper to feature in the living room, which she is clearly apprehensive about showing Melissa. The rest of the home is bathed in northern light, streaming through highlight windows while beautiful wool carpet warms the floors. The backyard is a kid's dream, with a sandpit and playground. In the end, everyone is happy, including the parents- even the wild wallpaper is not completely dismissed!
Episode Six
In the last episode of the season, couple Malcolm and Kristen search for a home after moving back to Melbourne from Brisbane where they lived for seven years. While they have been busy working and raising three kids, it seems the Melbourne market has taken off as they find themselves priced out of everything they look at. Brisbane was certainly kind to them as their money was able to create the sort of home they loved- space, light and even a pool. In the North Eastern suburb of Doncaster, this seems not to be achievable.
Coming on board, Shanynna and the team find a home in an area that could fit the bill in terms of location, size and amenities. With this said, Kristen's mum and sister are less than impressed with the state that it's in and Marshal has his work cut out for him.
Kristen's mum and sister then stir the pot, creating an anxious wait for Mal and Kristen as they wait to see what the experts come up with.
The four-bedroom home is completely transformed into a fun and personality-filled house which Malcolm and Kristen cannot believe they now own. Flooring Xtra Forest Retreat Oak and works beautifully throughout the home. It's a pleasure to see this lovely family fall in love with their new home – and what a way to end the series!
The whole series is available to watch on catch up if you missed an episode. You can find it here (https://www.9now.com.au/buying-blind)