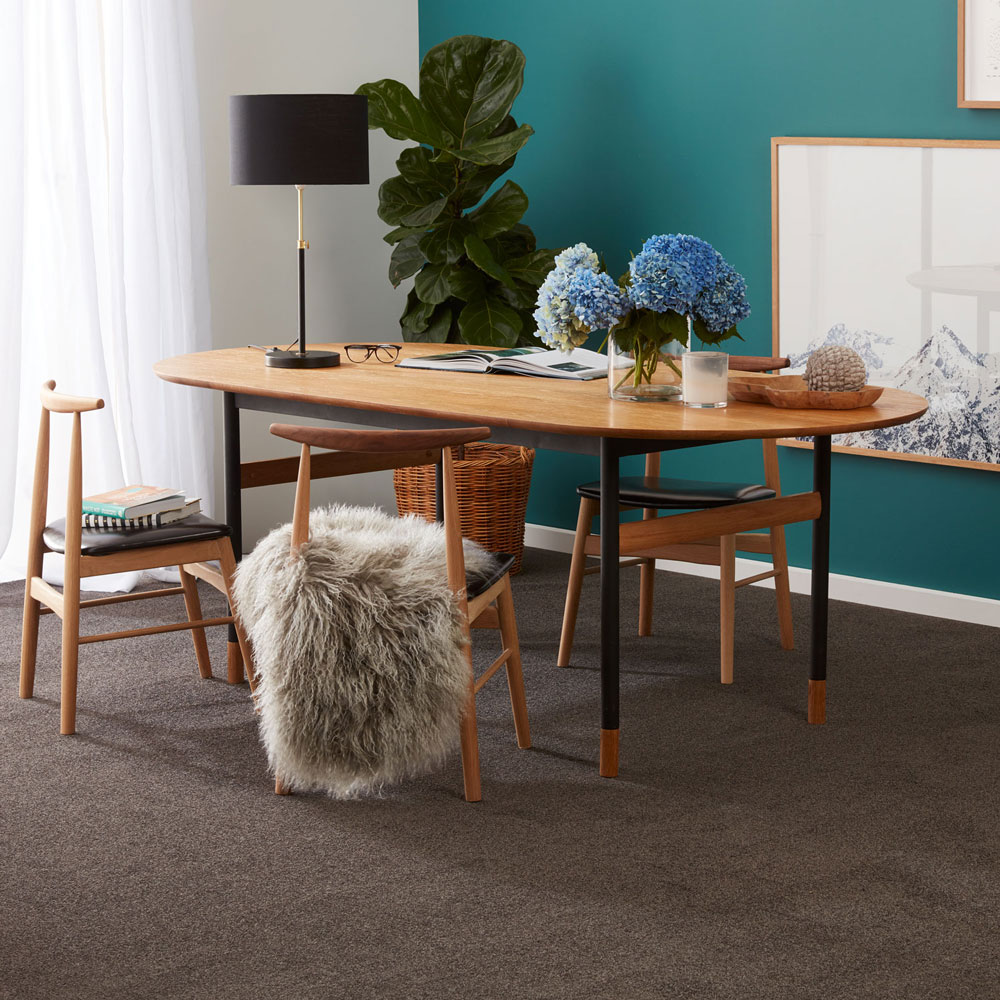 Make Working From Home Work for You!
2020 saw many things change, including how we work. For those that could, working from home became the norm- even for a little while. Many will continue to work from home even as restrictions lift which is why it is important to ensure this space within the home is one which is conducive to work. Here are some tips to make the work from home situation efficient and enjoyable!
Dedicated space
Ok, so this may seem like a luxury to many people, with space already tight at home. If there can be a dedicated room for an office, do it! There's nothing better than closing the door to work at the end of the day and moving on to other things. It's less distracting too with the dishes in the sink less likely to be in eyesight during "work" time. If the whole room is not an option, try to make a corner or space the dedicated work area. If this is the case, make sure to include great storage solutions to make it not look or feel cluttered. If the dining room table has to be the desk, this is ok too. Perhaps have a large tray or storage box (even a small file cabinet on castors) to pack it all up into at the end of the workday.
Ergonomics
In an actual commercial office space, there's likely a proper desk and hopefully an adjustable chair. At home, this is no different. Adjustability is key so ensure that at least one of the furniture items can be modified to suit unique body types whether it be the chair or desk. Computers and keyboards may also need to be adjusted to suit and maintain good posture.
Protect that flooring
If wheeling about on a desk chair be mindful of your beautiful flooring! Castor wheels are not friends with any flooring, regardless of whether it's carpet or hard flooring. Furniture pads or glides work well but you can also place a rug or plastic mat under the chair to protect the flooring from scratching and wearing.
Studio 324 in 'Silver Texture'
Make it beautiful
Workspace does not have to mean boring space. Move favourite artworks within sight. Keep indoor plants on or around the desk for air quality and beauty. Source desktop accessories which inspire, keep things neat and work within personal taste and style. If blessed with space, armchairs, coffee tables, lamps and bookshelves really make a room feel special and inviting.
Vineyard Oak in 'Great Western'
Organisation
Even with most paperwork in offices redundant, mess and clutter still seem to find its way to most desks and workspaces. Make a concerted effort to tidy the desktop each day and get rid of anything that doesn't need to be there. There are so many great storage solutions, from small desktop items (pen holders, boxes and organisers) through to under-desk storage solutions. Assess what you need before purchasing any storage furniture. Is a file drawer really required? Would those small drawers attached to the underside of a desk actually be utilised? Pay particular attention to storage if the work area is in a multifunctional space, such as a living room so it doesn't impact the feeling of relaxation and recreation. A clear desk means a clear mind.
Get Social with us!
Facebook: Flooring Xtra Australia
Instagram: @flooringxtra_au