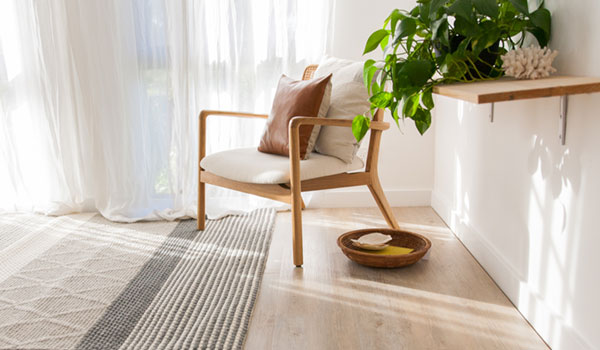 Winter Rug Trends
As the days and nights get colder and colder, there is nothing better than coming home to sink your feet into a soft, cosy rug. Not only do rugs feel great, but they can also become a real feature to the home too. They can add colour, texture and pattern into a space, while not being permanent or too expensive. When selecting a rug there are a few considerations:
Think about how much of a feature you would like it to be. If your furniture is simple, perhaps a patterned rug will look good.
If the space lacks colour and you're wanting to introduce some, maybe the rug is a great place to start!
How much does the comfort factor in your decision? Many rugs are lovely to look at but are slightly rough under-foot. Maintenance. Rugs that are darker, patterned or have a deep pile make for easier concealment of marks and spills.
Consider the size of the rug. Measure your room and the sofa or furniture it will be under. This will inform your choice. Try to make the rug longer than the sofa, while not crowding a room making it feel to small or cramped. What flooring exists underneath? Try to contrast the colour of the flooring with your rug.
The following are a few styles which are currently trending in the interior design realm. The designs are plentiful at the moment and the styles differ greatly- meaning there's something for everyone!
Geometric Rugs
This style of rug is classic. The striking patterns of geometric designs allow for some real glamour in the home and are available in many colours and styles. This is a great look to freshen up a tired space and add instant appeal. Not for the faint-hearted, the geometric rug can be layered upon with timber, metal and fabric to soften the expanse of the pattern.
Moroccan Rugs
This on-trend pattern can be found on many surfaces in interior design recently. For good reason too- the distinctly intricate patterns are elegant and timeless. Moroccan rugs come in a huge range of colours so it can really be a feature in the home. Use the colour as a starting point to work back with coordinating or complementary accessories, such as a lamp shade or cushions. Have some fun!
Colour Blocking Rugs
Can't choose just one colour? This is the perfect answer for you! Colourful rugs are a fun addition to any home. What they lack in seriousness, they make up for in comfort, interest and fun. If you feel they are a bit much for a main living area, try them in a less formal space like a rumpus room or kids zone. Soften the rug by working with a more neutral palette for your furnishings and accessories, or pick up just one colour from the rug and work with that.
Turkish Rugs
While Turkish rugs may seem very directional, they can be successfully added to interiors to create a rich, exotic feel. Even in contemporary homes, a Turkish rug can make a space feel layered, textural and interesting. They often have delightful warm tones which can sit back with fabrics and timber beautifully.
Get Social with us!
Facebook: Flooring Xtra Australia
Instagram: @flooringxtra_au